1×2, 1×4 and 1×10 splitters allow you to play the original image on several devices simultaneously without quality loss. Supports FullHD 1080, UHD, 4K and HDMI 2.0 and intermediate together with HDCP 2.2 encoded on all outputs.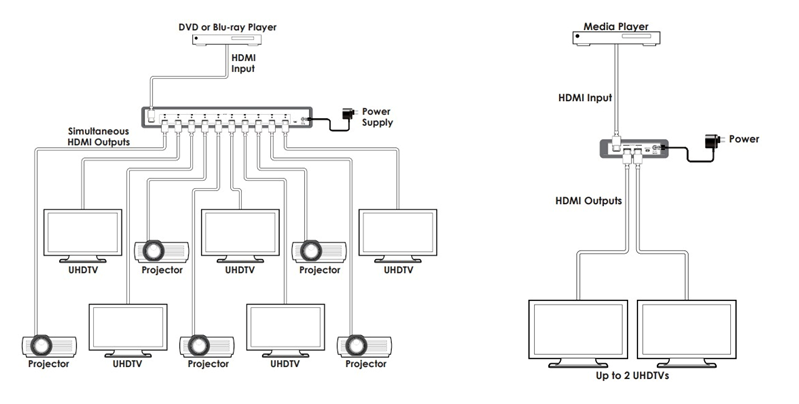 Simultaneous transmission of many digital audio formats is also available, such as: LPCM 7.1, Bitstream and Advanced HD Bitstream with audio sampling rates up to 192 kHz. The devices are flexible with the EDID signaling of each display. CEC (source active) commands are provided to periodically reset the input selection on CEC-compatible displays.

If necessary, splitters of different scales can be combined with each other to obtain the required number of HDMI outputs. For best results, you must use high-quality HDMI cables, which are also available in the brand's range.