Îmbunătățită cu Cameră duală AI de 13 MP
Detalii îmbunătățirei a imaginei

Memory Fusion
Fuziunea memoriei ajută la eliminarea înghețurilor dispozitivului. Implică memorie integrată nefolosită pentru a îmbunătăți performanța și a menține aplicațiile să funcționeze fără probleme.

Baterie consumatoare de energie 5000 mAh
Bateria epuizată nu te va mai lua niciodată prin surprindere. Bateria de 5000 mAh consumatoare de energie și SPARK 8C optimizat pentru energie asigură un timp de lucru lung.

Super Boost
Funcționare stabilă și lină în orice moment! Profitați la maximum de dispozitivul dvs. cu un singur buton.
Funcționare lină în modul multitasking.
Funcționare fără probleme cu un semnal de rețea slab.

Design iconic
Modern și futurist! Husa pentru smartphone este realizată într-un design îndrăzneț și modern, cu litere mari. Seria SPARK introduce în era ideilor de design inovatoare.

Deveniți un producător de muzică cu Soplay 2.0
Înregistrați texte și muzică cu o singură atingere. Datorită pachetelor de efecte sonore încorporate, puteți crea melodii chiar și fără o conexiune la internet.

Efect bokeh
Concentrați-vă pe elementele esențiale. Vrei să creezi o fotografie elegantă? Efectul de estompare a fundalului vă va ajuta să vă concentrați asupra anumitor obiecte din cadru.

Recunoașterea scenariilor de filmare cu AI
Camera cu AI optimizează diferite scenarii de fotografiere, îmbunătățește claritatea și realismul fotografiilor.

Noi tehnologii panoramice de fotografiere de la TECNO
Evoluțiile panoramice ale TECNO surprind peisaje vaste și adunări mari de oameni la concerte și festivaluri în detaliu.

Modul HDR
Modul gamă dinamică înaltă surprinde detaliile atât în umbre, cât și în lumini cât mai precis posibil, rezultând fotografii echilibrate.

Cameră portret de 8 MP cu modul Beauty 3.0
Un nou nivel de înfrumusețare! Selfie cu SPARK 8C este un aspect luminos, caracteristici sofisticate și piele fină. Frumusețea irezistibilă din fiecare fotografie.

Imagini cu un zâmbet uimitor
Algoritmul AI vă permite să vă concentrați asupra modificărilor subtile ale expresiilor faciale și vă ajută să capturați momentele fericite și cele mai sincere zâmbete.

Autocolante AR
Vrei să-ți personalizezi fotografiile? Autocolante AR este o caracteristică care vă oferă o varietate de autocolante pentru a adăuga distracție fotografiilor dvs.

Mod de fotografiere cu interval de 1080P
Bucură-te de lumea din jurul tău! Fotografierea cu intervale te ajută să arunci o privire nouă asupra lucrurilor familiare și te cufundă în farmecul subtil al lumii din jurul tău.

Corectarea documentului
Automatic directional correction of distorted documents! Document correction function applies perspective correction and paper border detection technology for comfortable and correct display.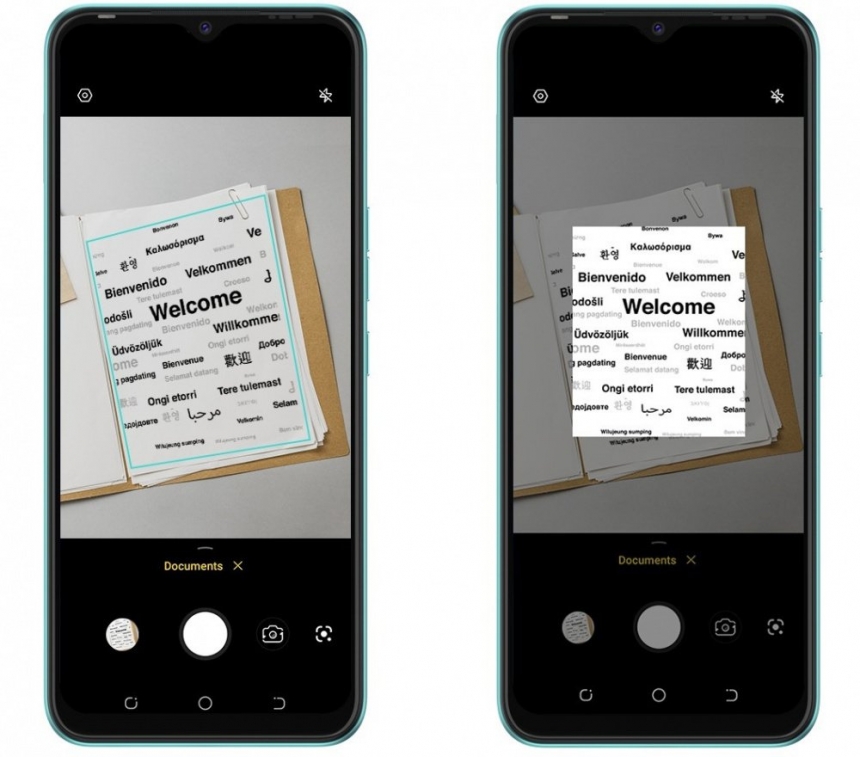 Design nou UI - totul nou pentru tine
Culoarea albastră Cosmos reprezintă vitalitate și libertate infinită
Oferă procesare inteligentă inovatoare în fiecare detaliu
Mai puțin este mai bine. Minimalism în fiecare detaliu
Comutare inteligentă la modul întunecat

Peek Proof
Te-ai simțit vreodată paranoic când folosești telefonul în public? Poate că ai un cont de rețea socială extrem de secret despre care colegii tăi nu trebuie să știe. Peek Proof este conceput pentru a face dificilă vizualizarea ecranului telefonului dvs., astfel încât străinilor le este dificil să se uite peste umăr în timp ce comunicați sau pur și simplu utilizați telefonul în locuri publice. Nu vă mai faceți griji că un străin se uită la ecranul telefonului dvs. în autobuz sau în metrou. Acum nimeni nu va putea privi pe ecranul telefonului tău!

Funcție de film
Foto de succes! Selectează câteva fotografii și creează un videoclip. Povestea video memorabilă pentru prieteni și rude este o oportunitate grozavă de a ura unei persoane la mulți ani sau o altă întâlnire memorabilă.

Modul pentru copii
Limitați conținutul și timpul de joacă pentru siguranța copiilor. Preveniți copiii să folosească aplicații nedorite și controlați timpul pe care îl petrec în smartphone. Când utilizați SPARK 8C în timp ce este întins, copilul va primi o notificare pentru a schimba poziția greșită.

"Vault 2.0"
Te-ai săturat să te simți nesigur de fiecare dată când dai telefonul unui prieten? Blocați aplicațiile și galeria, astfel încât niciun străin să nu le poată vedea. Ascundeți aplicația preferată în doar câteva secunde. Protejați-vă cu parolă aplicațiile confidențiale și multimedia pentru a preveni deschiderea acestora. "Vault 2.0" vă permite să ascundeți notificările de mesaje, precum și să criptați și să ascundeți fotografiile private.